Robotic Process Automation Developer: Career Prospects
Robotic Process Automation (RPA) is a rapidly growing software automation technology that combines AI and machine learning. It enables building, deployment, and management of software robots that simulate human actions. You can deploy this level of automation in industries like banking and financial services, insurance, retail, manufacturing, and healthcare.
According to the report, the RPA market is expected to reach $19 billion by 2030 at a rate of 22.5%. It is no surprise that clients are incredibly adopting this technology trend. It has helped many increase the speed, accuracy, and consistency of product development at a lower cost — all while increasing the scale and quality of the process. The rest of this article will discuss the career prospects, path, salary, and future of RPA developers.
Why Choose a Career in RPA?
Choosing a career in RPA can prove very beneficial, as there is currently a shortage of human resources. Graduates with expertise in RPA can expect to have a significant share of employment opportunities in this emerging field. In addition, the salary packages for professionals in this technology are relatively higher when compared to other fields.
Robotic automation is a workforce that combines human and software robots to automate rule-based, repetitive tasks. This innovation is expected to broaden the career options available to job seekers. As RPA is a new technology, now is a great time to begin a career in RPA with proper training.
Pursuing a career in RPA can open doors to various fields such as finance, accounting, human resources, and customer service. Moreover, RPA developers can work in the healthcare, retail, and manufacturing industries. Therefore, choosing a career in RPA provides job security and the opportunity to work in many industries. As RPA continues to evolve and become more sophisticated, there will be even greater demand for skilled professionals in this field.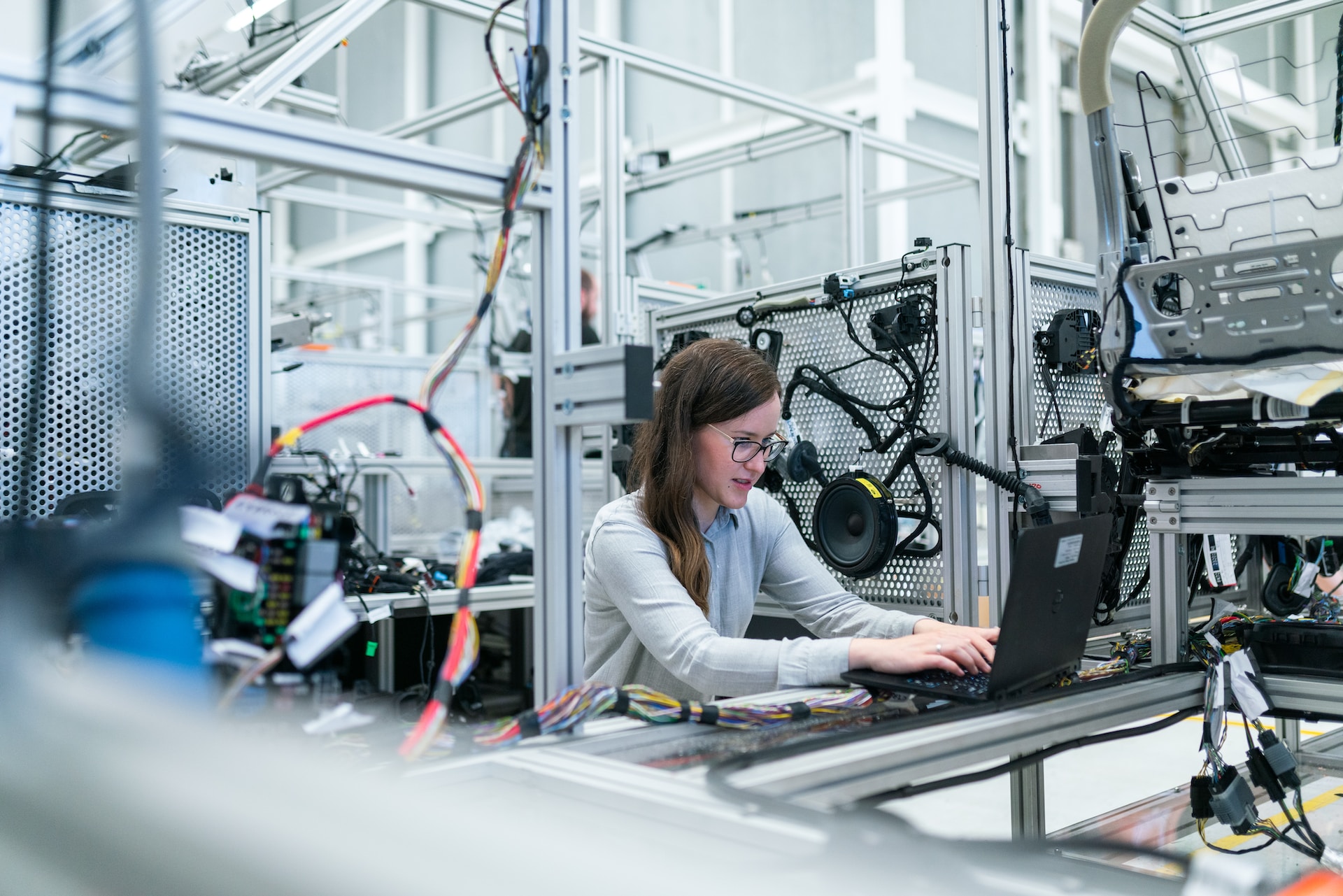 Career Path You Can Take up as an RPA Developer
With the increased reliance on tools like Machine Learning and AI, some recruiters now refer to RPA as Intelligent Automation (IA). As an aspiring RPA developer, you need the following skills to succeed in the industry:
strategic planning

strong analytical skills

problem-solving

decision-making skills
There are four primary levels of RPA developer positions:
Junior IA Developer
An entry-level position that requires basic RPA knowledge and skills. Developers at this stage are often straight out of college or individuals looking to start a career in the IT industry. You should be familiar with tools like UiPath or Microsoft Power Platform.
Intelligent Automation Developer/Senior Developer
A mid-level position that requires advanced RPA knowledge and skills. Besides, you should also learn some soft and leadership skills. You would often be entrusted with leading a small team.
Lead Intelligent Automation Developer
A senior-level position that requires strong leadership, management, and technical skills. You will likely spend less time writing lines of code at this level. Meetings, strategic planning, and coordination become a big part of your job description.
RPA Architect
A senior management-level position that requires leadership, management, and technical skills. The range of responsibilities is wide, from compliance and aligning with business objectives to building complex and scalable RPA solutions.
RPA Developer Salary
RPA developer salaries vary based on the position. According to ZipRecruiter, the average salary of RPA developers in the US is as follows:
| | |
| --- | --- |
| Junior Developer | ~$74,000 |
| Developer | ~$102,000 |
| Senior Developer | ~$118,000 |
| Lead Developer | ~$130,500 |
| Director of Software Development | ~$260,000 |
How Experience Impacts an RPA Developer's Salary
Your salary also reflects your years of experience in the field. According to a report by Glassdoor, you can look forward to the salary scale below after the following years on the job.
0-1 Year: $97,093
1-3 Years: $99,972
4-6 Years: $106,878
7-9 Years: $111,277
Your educational level and demonstrable technical experience also impact how much you are paid.
How Evolution from RPA to Intelligent Autonomous Applications Will Change RPA Developers' Future?
A high level of overhead management is required for transaction automation. This has caused RPA tools to reach their capacity limit. Therefore, a new class of enterprise applications has emerged to provide intelligent automation. This provides better cognitive capabilities and artificial automation for industries.
As intelligent autonomous applications become more prevalent, RPA developers must adapt their skills and knowledge to keep up with the evolving industry. Here are some ways that RPA developers can prepare for this shift:
1.Develop skills in machine learning and AI
As autonomous applications rely heavily on cognitive capabilities and artificial intelligence, RPA developers should develop skills in these areas. This can involve learning programming languages like Python, understanding data science concepts, and exploring machine learning algorithms.
2.Stay up to date with the latest trends and technologies
RPA developers should monitor emerging trends and technologies in the automation space. This can involve taking online courses, attending industry conferences, reading industry publications, and participating in online forums.
3.Embrace change and be adaptable
As the industry shifts towards intelligent autonomous applications, RPA developers should prepare to adapt to new technologies and approaches. This can involve learning new tools and methodologies and being open to new working methods.
4.Collaborate with other teams
To develop intelligent autonomous applications, RPA developers must work closely with other teams, including data scientists, business analysts, and software engineers. Developing strong collaboration skills will be crucial for success in this new landscape.
5.Focus on providing value to the business
As with any technology implementation, intelligent autonomous applications aim to provide value to the business. RPA developers should focus on understanding the business goals and objectives and aligning their automation efforts with these goals.
Conclusion
RDA will become a $20-billion industry by 2030. With a significant deficit in the workforce, the robotic process automation future has never been brighter. Also, the shift from RPA to intelligent autonomous applications represents a significant opportunity for RPA developers to expand their skills and expertise. By developing machine learning and AI skills and staying up to date with the latest trends and technologies, RPA developers can position themselves for success in this new landscape.
Like this article